INVISALIGN® & ACCELERATED BRACES IN EWA BEACH, HI
Laulani Dental Care provides short-term orthodontics that offer great alternatives to conventional braces. Instead of having to spend years with noticeable metal brackets and wires on your teeth, you can consider either Invisalign® or accelerated braces!
Request an Appointment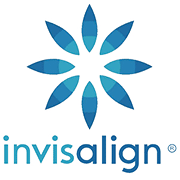 Invisalign®
Invisalign is a unique way to straighten your smile that uses comfortable, clear trays to move teeth rather than traditional braces technology.
Many people won't even be able to notice you're wearing aligners.
Remove the trays when you need to (for brushing your teeth, eating, and special occasions!)
You don't have to worry about any food restrictions.
The smooth plastic trays go easy on your cheeks and gums.
Six Month Smiles® & Powerprox® Braces
Six Month Smiles® and Powerprox® are both types of accelerated braces, which work significantly faster than traditional braces.
The clear brackets and tooth-colored wires are less visible.
Average treatment time is just six months.
The braces use low forces to move teeth more gently.
They are often more affordable than other orthodontic options.
Request an Orthodontic Consultation
Ready to take your first step towards a straighter, more attractive smile? We invite you to visit Laulani Dental Care for a complimentary orthodontic consultation. During this appointment, we'll go over what you'd like to change about your smile and which treatment option can give you the best results.
Request Consultation