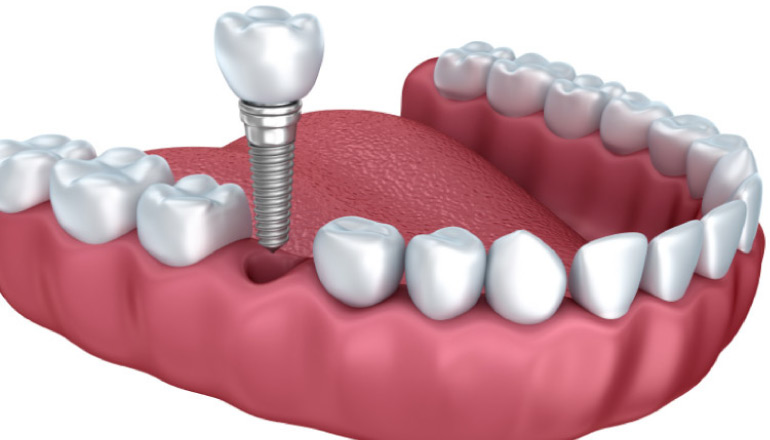 In the past, dentures were essentially the only option if you lost your teeth. Today, we have new technology and treatments that can replace a few teeth or all your teeth if necessary! Dental implants are a permanent solution that improves your smile and your oral health.
How do Dental Implants Work?
Unlike other tooth replacement options, dental implants replace the root of the tooth. To start the process, our doctors implant a titanium post into your jawbone. We wait for the post to become integrated with the bone. This can take a few months. Once the post fuses properly, we put a custom-designed restoration (like a crown) on top. The restoration mimics a natural tooth, so it blends with your smile.
Benefits of Dental Implants
Because a dental implant acts as a tooth root and tooth, it feels more natural than traditional dentures or dental bridges. You don't need to worry about the implant slipping out, either, since the post is bonded right to your bone. Because the post stimulates the bone through chewing, it also prevents bone loss.
How Many Years Do Dental Implants Last?
Dental implants are permanent. With proper care, a dental implant can last as long as 25 years. As a false tooth, an implant isn't vulnerable to decay like a natural tooth. You do still need to take care of your gums. Brushing, flossing, and regular visits to Laulani Dental Care keeps your oral health on track.
Interested in Dental Implants?
Do you want to restore your smile? Dental implants could be the perfect solution. Thanks to our state-of-the-art scanning technology, we're able to take more detailed images. This allows us to develop the highest-quality treatment plans. Contact our Ewa Beach office today if you have any questions or want to set up a consultation!
Contact Us